On the Rescue Vessels
There is prescribed path that new members must progress along to move from inductee to skipper.
However, it is not necessary for you to become a skipper. Everyone though, is encouraged to have several skills to give flexibility to what can happen when out at sea and if someone is unavailable.
The general steps/path to follow from inductee to skipper is:
Marine Rescue Crew
Marine Rescue Senior Crew
Rescue Skipper (Restricted)
Rescue Skipper
Each step has several competencies to be passed. A more detailed explanation will be given about what competencies are required in each step when you join.
Some courses are competed online through the DFES website, other courses will be classroom oriented and yet others will have a practical component and be undertaken on the rescue vessel.
Being able to carry out your duties as a team with the other crew if there is an emergency is the most important requirement, so there is no pressure to achieve a "pass" first time or be rushed into your competency being assessed if you are not ready! We want you understanding your role! Questions are always welcomed!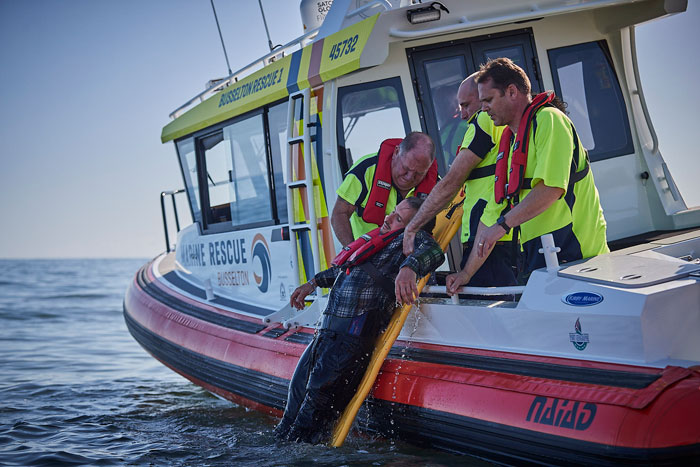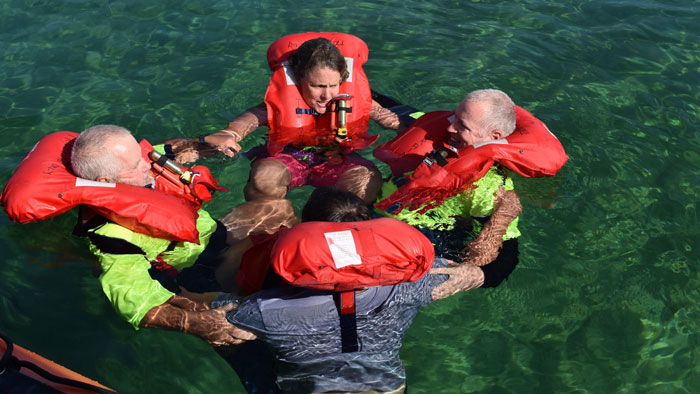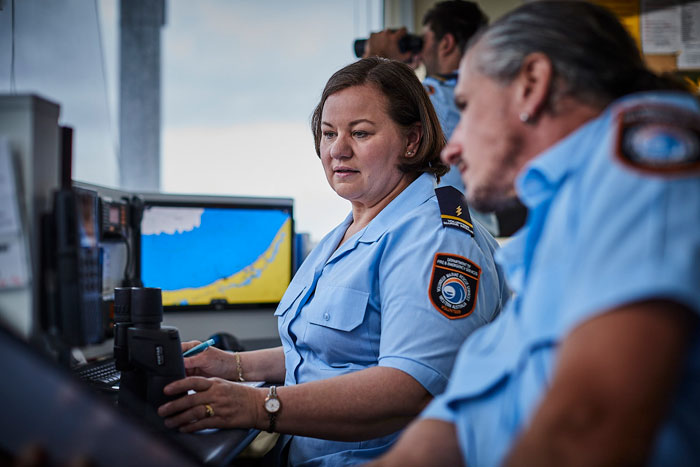 In the control room
Carrying out duties in the Control Room is largely based on being competent on radio use and employing the right protocols. In addition, there is a need to record the data/facts as an emergency unfolds, so understanding how to complete the required paperwork is also important.
The training in the Control Room therefore focusses strongly on how to use the various radios, and then the radar and other electronic equipment as well as how to record what has occurred.
Other skills
Examples of other skills that are needed by the group and require specific training include:
Driving the tractor. This is required to enable launching the rescue vessel from the Georgette St beach boat ramp,
Driving the truck, including towing the rescue vessels,
Training and assessment. Persons are required to be able to deliver training courses in particular areas and be able to assess the trainee's competency. It is a requirement to attend a DFES "Training and Assessors" course to be able to do this in the group.
First aid. All persons who are members of a crew on a rescue vessel will benefit from having first aid skills. These courses are carried out during the year by the appropriate agency.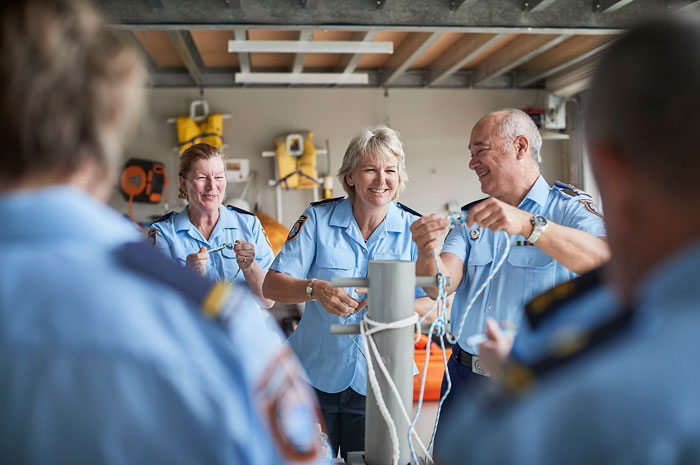 Assigned to a roster
If you are going to be a crew member on a vessel, or in the Control Room – you will be assigned to a roster where you will have experienced persons around you – while you develop your skills.